Were good moments at Google in Munich with lot of laugh…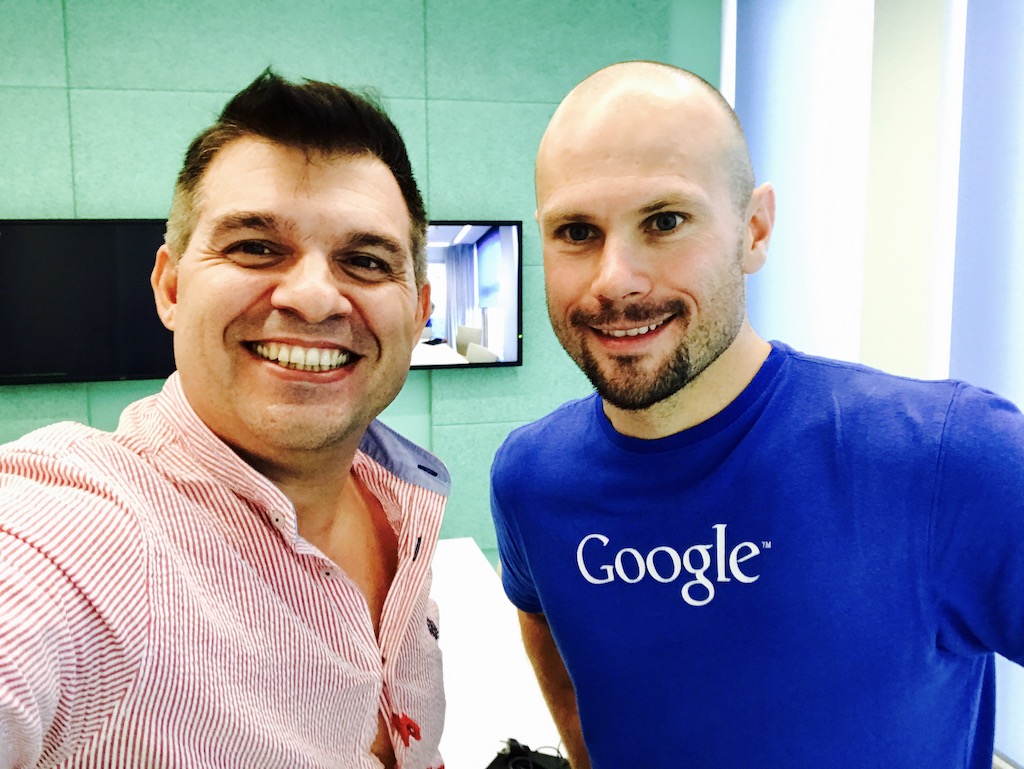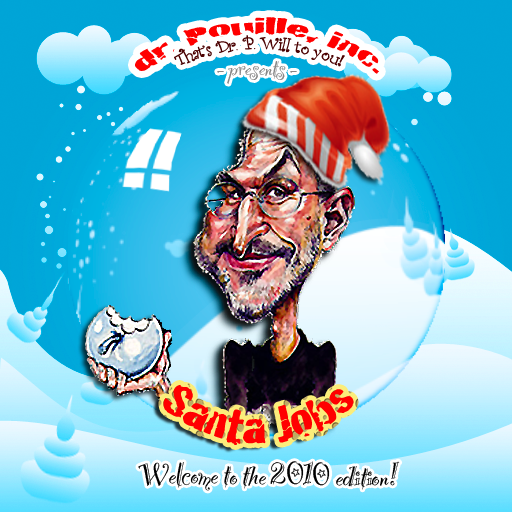 Paris, November 20th 2010, for immediate release
As Apple rules have somewhat relaxed recently, I've decided to submit my visutainment SantaJobs for iPhone & iPad.
One year after the refusal, I think this time it might be accepted by Apple, as political caricatures has now being accepted on […]
Lately, as I was working with a friend on android on a new way to write native app more effectively, I stumbled upon something quite surprising.
We where doing an HTTP request to a server from within the android app, to a non existent URL, in order to catch the default user-agent of the sdk.
As we u […]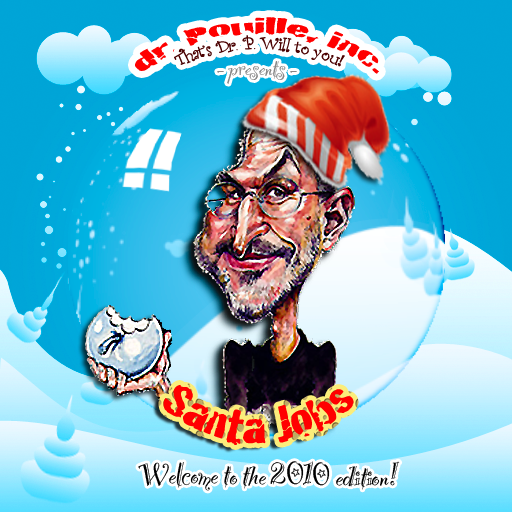 _Paris, November 15th 2009, for immediate release_
First, I'd like to say again that I am a long fan of Apple and, especially, of Steve Jobs, Apple, Inc's eclectic, opinionated genius, elegant visionary, founder and owner.
Now that this sincere homage has been paid, I'd like to touch on the iPh […]
Si 100k applications est sans conteste possible la traduction d'un engouement des développeurs pour la plate-forme mobile d'Apple, il convient de la moduler, ou du moins d'analyser la situation d'un peu plus près.
Ce qui séduit les développeurs, en dehors de l'iPhone lui-même, est le nouveau busine […]
You certainly don't want yet another general purpose programming language, do you? Neither I do as many programming language are available out there, ranging from full production language to "experimental" ones.
My favorite language pick mostly depends on the platform I want to target for a given p […]
After supporting MobiLuck.com for more than 2 years, I decided to move forward.
If you offer a great opportunity with smart people I will be very pleased to join and help you fit that challenge; please let me know -- find my contact info on my resume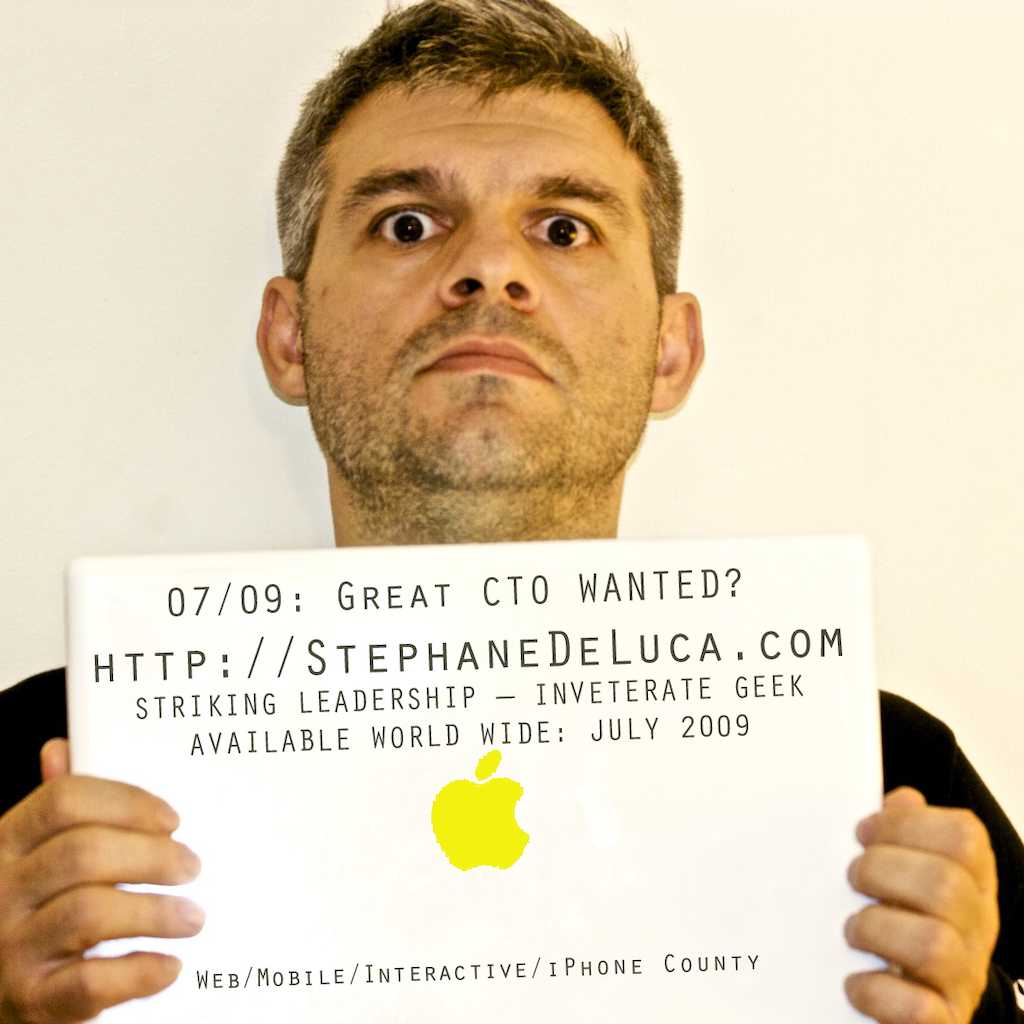 PS: Don't be afraid, in the real world I'm n […]
While reworking a function that basically dumps the PHP stack when a crash occures, I came accros an interesting things I silently complain about for the past few years: why the hell I cannot write a function name with accents in there?
Well, the dream comes true in PHP 5.x, here you are, see the f […]
Recently I gave a try to moo.com, an oline service that can print business cards for you and others things.
The site looks pretty good and the user interface is quite simple. So I decided to give it a try.
I created this colourful card, a recto and a verso with a good resolution: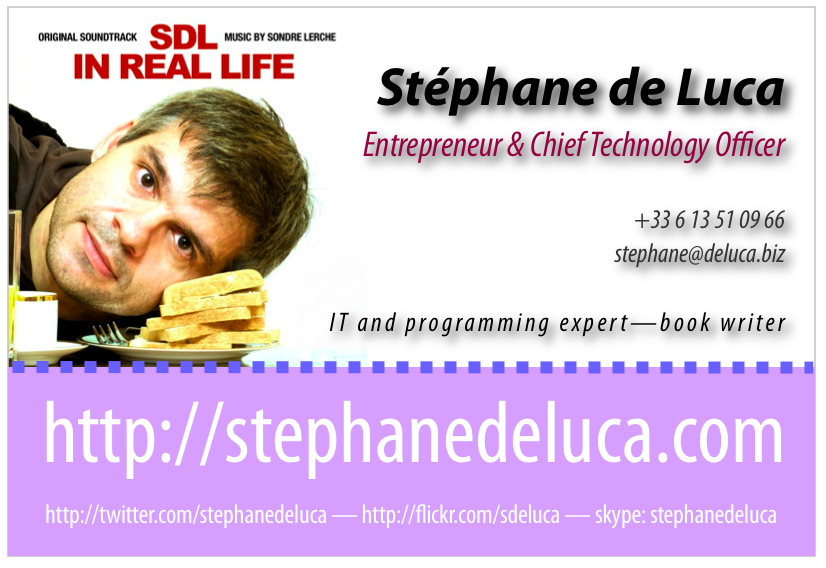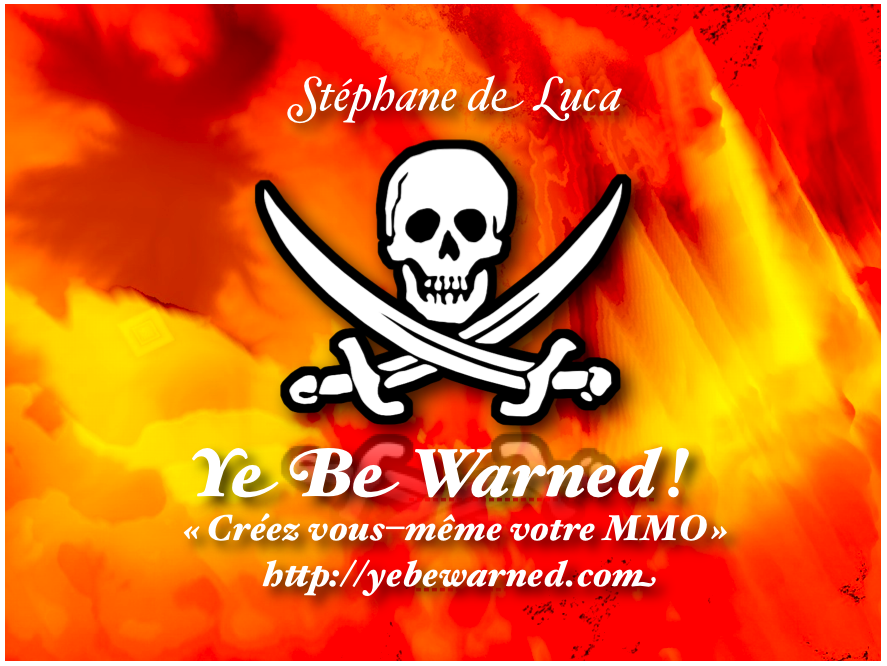 moo.com quick […]