Marychard™ Technology for iOS®: #Swift4.2 and #AR
stephane@deluca.biz
—
Permalink
| TrackBack: http://stephanedeluca.com/trackback/898 — exists for In 3 months & 3 weeks —

— Sorry, this content is not available in english. -
.
July. 18th, 2019 19:57 by
Marychard™ Technology is the all-in-one hi-performance framework that's on the market for 9 year now.
Has many key technologies have been around recently, Marychard have been now rewritten in Swift and support augmented reality and Metal 2!
Technical specifications
Marychard v2 is now in beta-test as per October 2018:
* (re)written in Swift 4.2 for iOS12;
* supports Metal 2;
* a set of tools to produce highly-optimised data for iOS.
* hi-performance rendering of complex 3D objects and animations ;
* physics engine: it integrates physics model over time in realtime so that you can simulate rolling balls or whatever you want, linked to the iPhone® sensors such as accelerometers ;
* game engine: it maintains actors lifecycle thru your game session ;
* multiplayer engine and protocol : with SDLTP 2.0 — the TCP-based protocol dedicated to MMO games and persistent environement — you can develop any simple or advanced multiplayer games you might think of, including MMOs. The server side is developped in Java J2SE as a set of distributed modules that cooperate to handle high-loads.
Production tools: SdlImage®
TEN
Thru the version TEN of the long-living SdlImage™ technology, Marychard performs the following set of operations:
imports Collada files and generate iPhone® optimized runtime data files to be displayed on the device, still handling objects hierarchy and animation ;
optimizes and boosts your set of textures to make your 3D realtime visual much better than you never seen before, without extra work!
Keep posted for preview screens…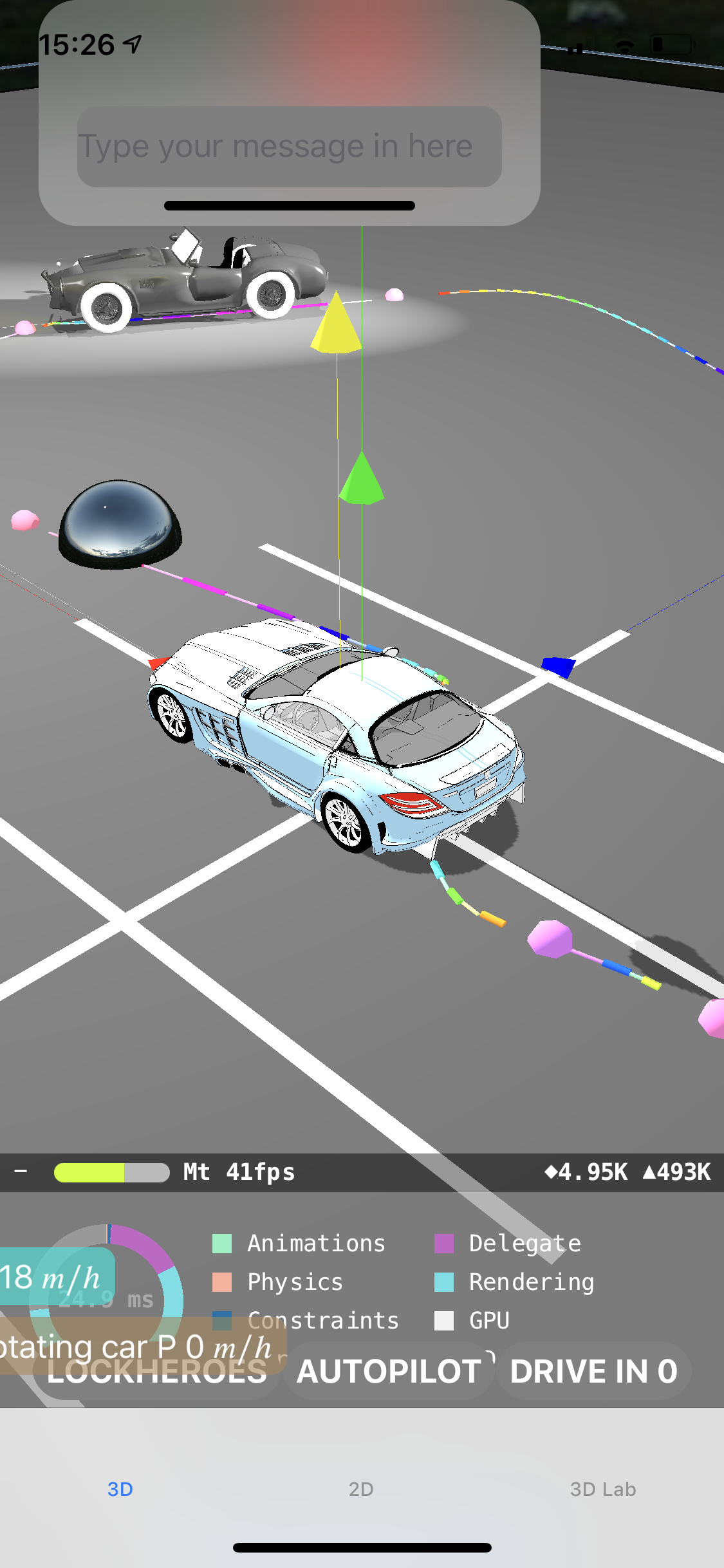 PDIF: Portail des diffuseurs de France
stephane@deluca.biz
—
Permalink
| TrackBack: http://stephanedeluca.com/trackback/901 — updated on Nov. 17th, 2018 23:02 exists for a year & a month ago —

— Sorry, this content is not available in english. -
.
Feb. 10th, 2018 13:19 by
PDIF

: Portail des diffuseurs de France
I designed a brand new industry standard online service that enable for journal delivery, restocking, and zillions of industrial rules.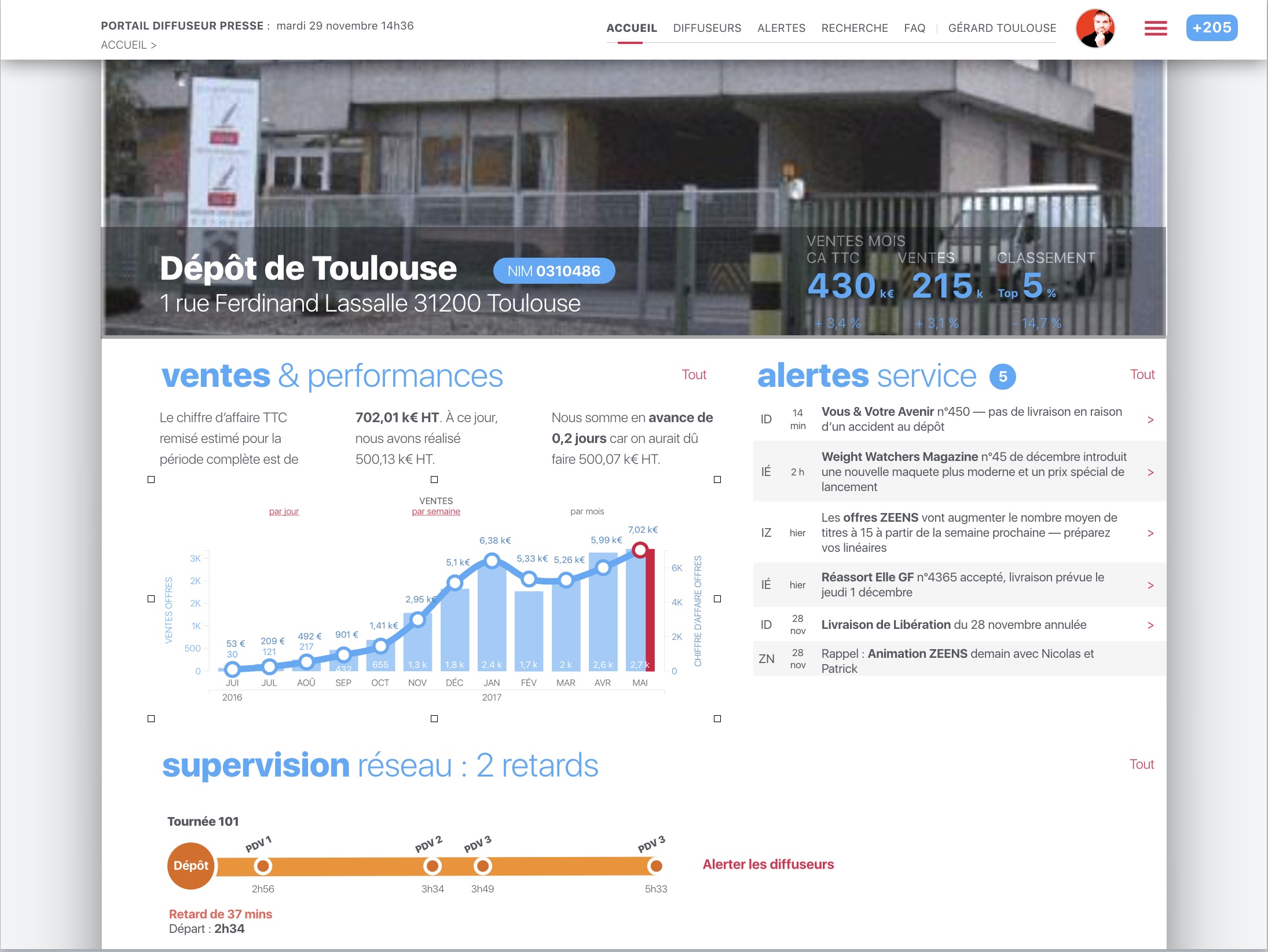 To be described.
Paris City newsstand
stephane@deluca.biz
—
Permalink
| TrackBack: http://stephanedeluca.com/trackback/900 — updated on Nov. 17th, 2018 22:27 exists for 2 years & a month ago —

— Sorry, this content is not available in english. -
.
Feb. 10th, 2017 13:19 by
Nouveaux kiosques de la Ville de Paris
The city of Paris decided to deploy brand new newsstand through the city in 2017. Those are a great overhaul of the existing XXth century style with q greater surface and new organization.

In addition, about 100 of them were equipped with a large touch screen where we run our ZEENS app.
Early version preview
Here is a monkey-test session for an early version of the app:
In-store purchase of press and ticket-show
This version is based on the Android version of ZEENS modified to take into account the landscape layout of the screen.
In addition to streamline the in-store purchase process, we added to the press magazines a large collection of ticket show that the customer can buy right in the store.
This project was a partnership between many companies:
• ZEENS: for the overall softwares (client and server-side)
• FNAC/FranceBillets: for the ticket API;
• JCDecaux:: for its Android hardware;
• Mediakiosk: for the overall project supervision;
• City of Paris: for the project lead.
ZEENS: Mobile-to-store and 50% discount
stephane@deluca.biz
—
Permalink
| TrackBack: http://stephanedeluca.com/trackback/899 — updated on Nov. 17th, 2018 22:06 exists for 3 years & a week ago —

— Sorry, this content is not available in english. -
.
Mar. 10th, 2016 13:19 by
-50% discount at your press dealer!
M2S helps customers to get to the nearest newsstand where to find given magazines and goodies are in stock: that's more than 3.5k journals and magazines in more than 24K stores!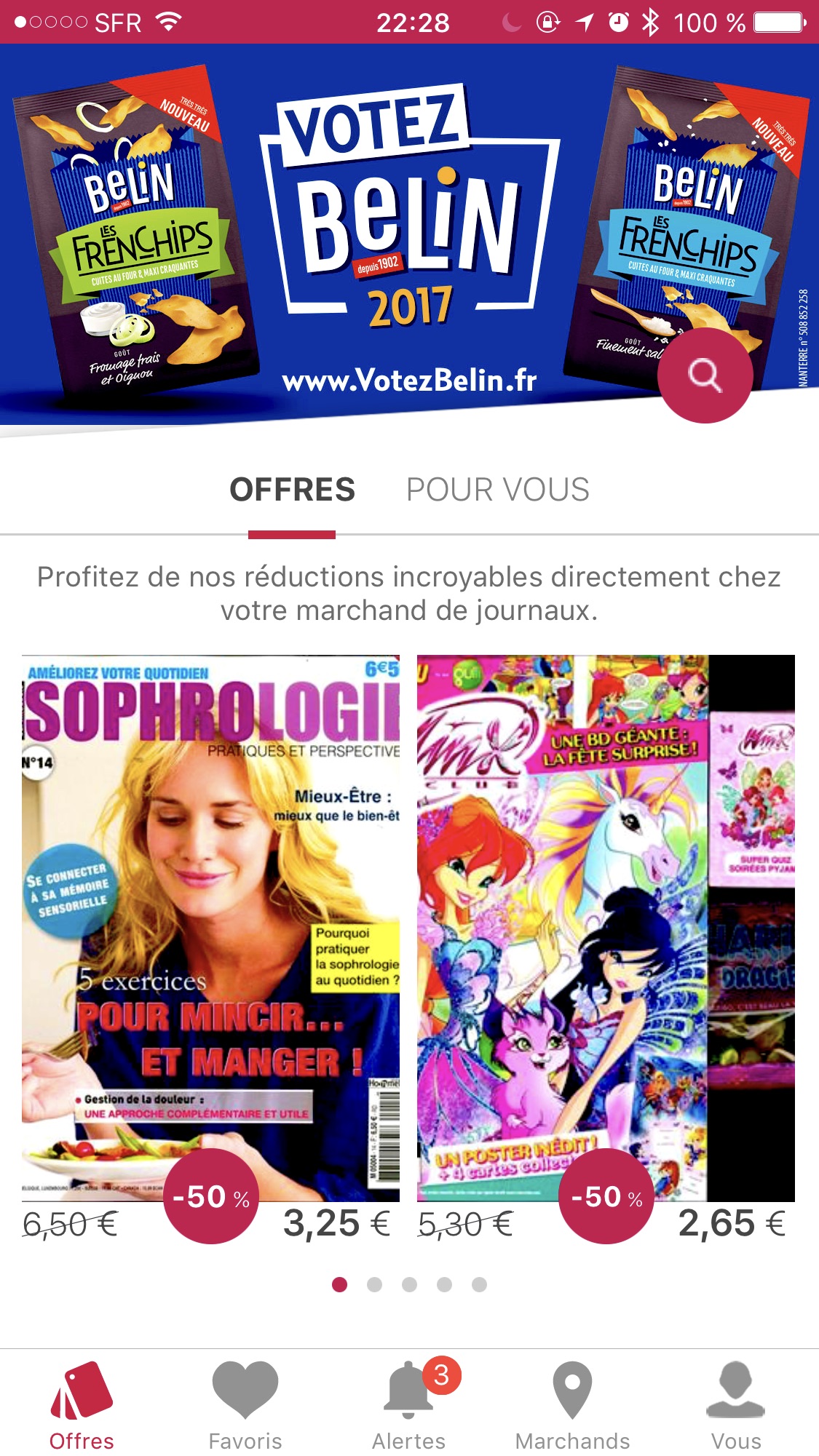 It offers mobile-to-store functionalities and implements a dedicated social network.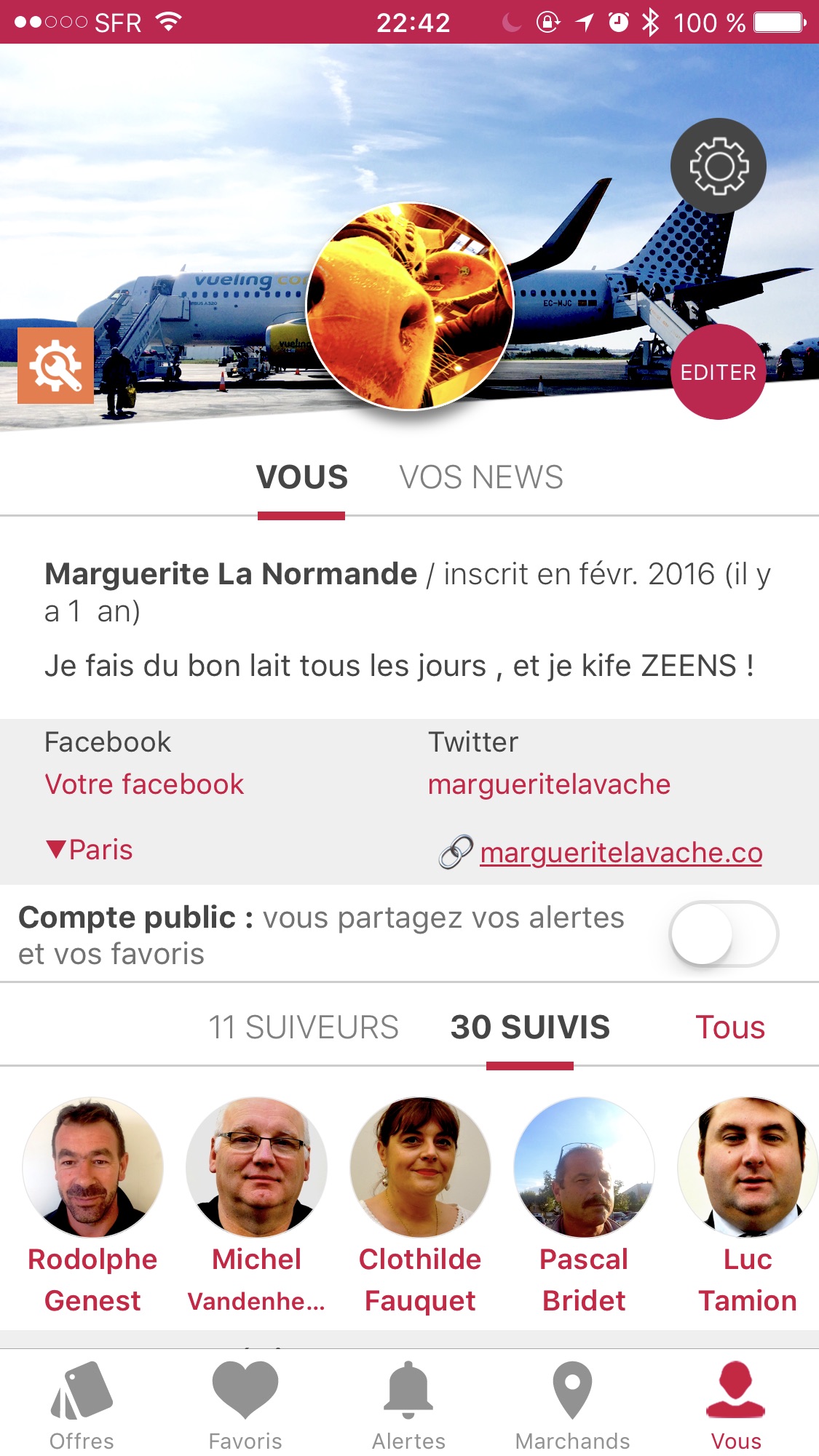 I introduced a brand new business model for the traditional paper-backed press: -50% discount on press journals and magazines. The user gets in the store and scans its screen to immediately benefits from the discount!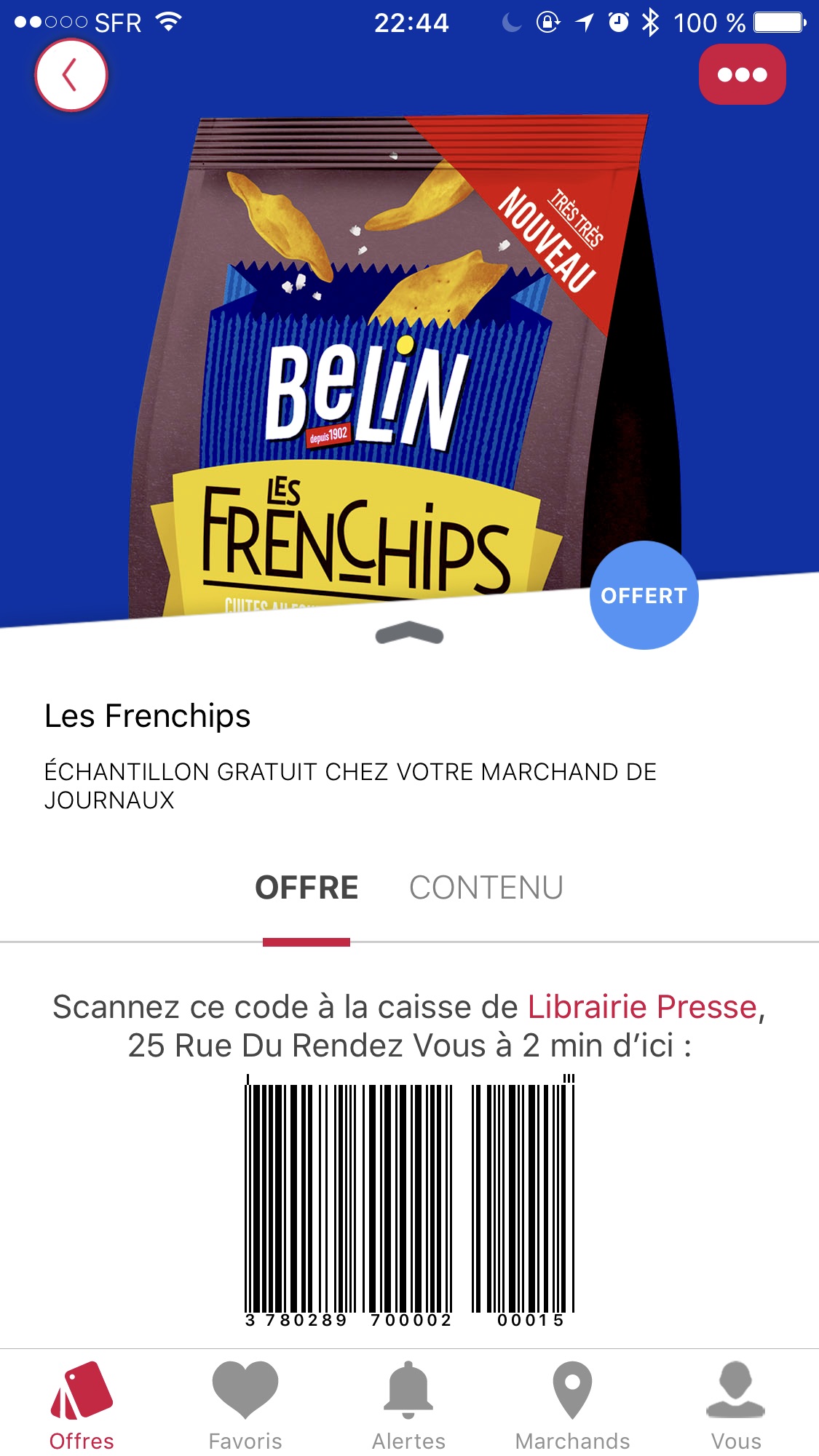 Though the selection of magazines subject to the discount is decided by the publishers everyday, the user can also proposes his own selection by taping on the "propose -50%" call-to-action: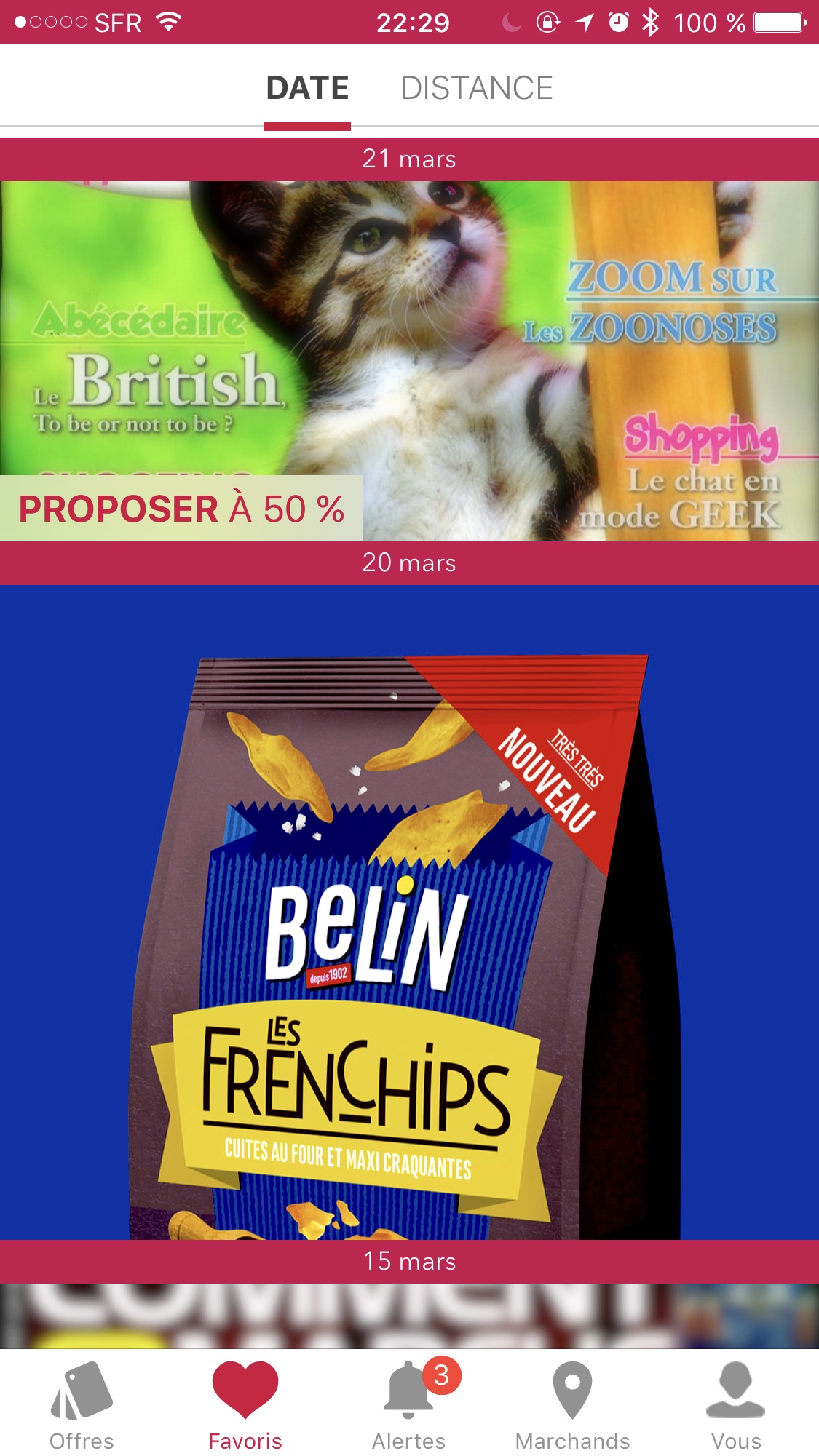 One can access to the 3.5k magazines through the embedded search engine or by exploring all the categories: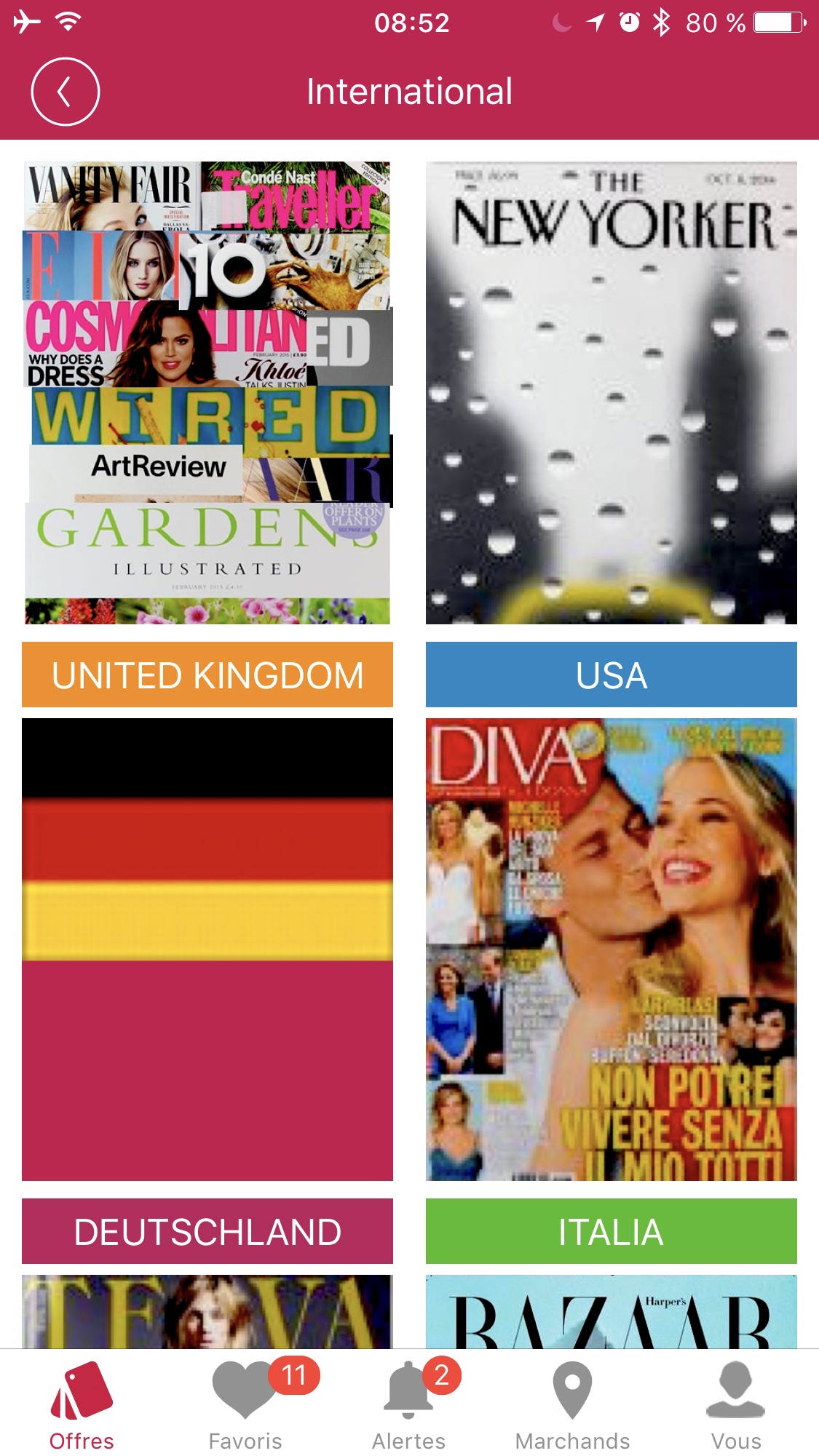 INFINITE: digital access to everything published since 1947
stephane@deluca.biz
—
Permalink
| TrackBack: http://stephanedeluca.com/trackback/890 — updated on Nov. 17th, 2018 22:07 exists for 3 years & a week ago —

— Sorry, this content is not available in english.
Mar. 10th, 2016 13:19 by
All the French press since 1947 at your fingertips!
Infinite… That's the code name we gave to the brand new project we are about to publish on Apple iPad platform by June 2016.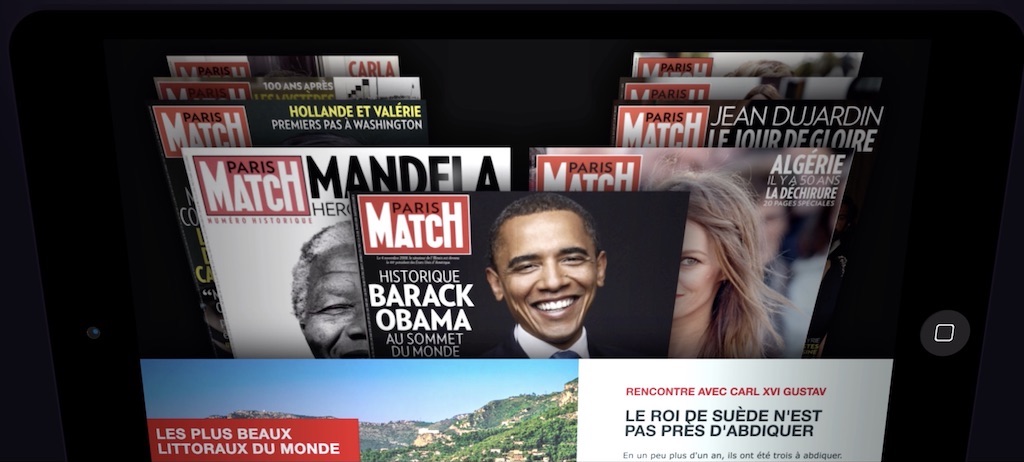 The idea behind INFINITE is to give access to the Apple iPad users to everything the press have published in France since 1947, including daily and magazines!
This service exposes an all-you-can-eat subscription-based model, in two flavours: luxury and professionals. While the luxury subscription is open to everyone for a mere €19.90/month, the professional subscription is dedicated to journalist, publishers, archivist and other professionals acting in the press industry. The price is €29.90/month and includes specific tools.
More than 3500 journals and magazines and 2M journal issues at your fingertips
That leads to more than 2M journal issues and billions of articles.
Exploring space
It is important that such a product gives fun to the users. Therefore we created "The Wall" as the reference screen to access to this universe.
The Wall is capable of exposing more than 2M journal issues on a mere iPad screen, thanks to the innovative maps-like pyramidal tiling system, and to let user both scroll the time line and expand a specific point in time by pinching in.
Exploring time
The second main way to find useful content is to explore the time line: You can restrict the time line by adjusting the two thumbs "from" and "to", then horizontally scroll the content.
The timeline exposes universal event at the top of the screen, such a for example Neil Armstrong walking on the Moon in 1969. But users are encouraged to add their own events, being personal or whatever they find it useful to better grasp the time. Those events can be shared to others whenever that makes sense.
Scaling the time is available through the pinch gesture: pinching in make it possible to better refine a point in time while pinching out make it possible to run though time in accelerated fashion.
For better focus on specific subjects, the users can add specific tags to filter results in realtime.
Explicit searching
The third main way to find useful content is the explicit searching bar. Like any search engine, you simply type in you request and results come in handy with the horizontal time line browsing.
※
That's a partnership with Presstalis, the French press publishers and Apple.
Some of my R&D pets projects:
SdlImage.com
---
The 3D video-game hitech library that visually improve your 3D video game on consoles, desktop, tablets and mobile.
mtrackr.com
---
mtrackr.com: your personal coach helps you reach your objectives.
This concept is designed as the first "abstract application for the common human being": a Web 3.0 powerful online application with minimum requirement — UI is limited to a single input field, so that you can access it from simple command embeded in SMS.
Features: user-generated content and applications specifically aimed at the mobile phone — iPhone as the primary platform
Proof of concept completed — No longer available to test.
---
mobilezoo.com
---
mobilezoo.biz: in this museum you'll find almost every mobile phone specifications — developers use it to track their mobile application deployment statistics.
---
boursomac.com
---
Online magazine dedicated to Apple: discloses original news and contents about Apple products, including: iPhone, Macs, etc. Anyone can publish on the site.
---
Our life as a programmer will never be the same.
stephane@deluca.biz
—
Permalink
| TrackBack: http://stephanedeluca.com/trackback/340 — updated on Nov. 18th, 2018 02:28 exists for 12 years & 9 months ago —

— Sorry, this content is not available in english.
June. 1st, 2006 20:47 by
Our life as a programmer will never be the same.
Remembering twenty-four years ago — back in 1976 — the first time I get in touch with what I will call a computer; it was a Texas Instrument TI-57, a calculator equipped with a simple numeric display and a maximum of 50 programmable instructions. It was right after xmas, at school, a friend of mine showed me the calculator, saying something like: "look at that!" and while pressing a strange "RUN" key, the TI to display this incredible thing: 9, 8, 7, 6, 5, 4, 3, 2 and 1! This automatic count down somewhat blew up my brain!
This event triggered the beginning of my interest in computing at-large. But at that time, I was miles away to imagine from what one could achieve, years after years. And even the most anticipating fiction never matched what actually appeared years afters.
My first mobile phone was purchased in 1996, ten years ago; I was then completing my first PC, Saturn and PlayStation project in Paris. The handset was small enough to make people in the streets stop by and stare at me when I was passing a call.
I understood at that time that one day, people would use their mobile phone to play, connected each others to a gigantic MMO game via the air. But I thought it would take tens of years to come up.
Once again, things arrived more rapidly than expected: only ten years after, the industry is about to reach 1 billion of new handsets sold this year. How it comes? Innovation. Building new markets thanks to new products or technologies.
That's fine.
But what's really cool, is that I am in the place trying to push the envelope one step further, participating to this course, spreading new ideas or usages. New technologies.
But what could be new technologies if they are not streamlined enough and not really made for casual users? While the world of the mobile industry was already fast paced, there wasn't that much innovation since the appearing of 3G/3G+ network. Same ideas were simply recycling again and again.
By chance, the promising 3 billion users market definitively attracted new entrants. Once again, Apple came up with a great design along with well defined features with its iPhone, and simply redefined almost everything in the industry. Amazing.
But how does this is likely change our programmer's life? Well, where others simply put Java ME (90% of the market) or Symbian (5%) or even Windows Mobile on their devices, Apple did choose not to sacrifice the performance and homogeneity; they simply embedded their own system - Leopard - and did provide the Xcode environment. But more importantly, they came up with an unique and incredible simple distribution scheme: developers choose the price for their app, and Apple take care of everything via iTunes - distribution and payment - for a mere 30% of the revenu.
Nice!
Sdl, Paris
Written in June 2006, last updated in march 2008.