Jan. 19th, 2010 00:08 by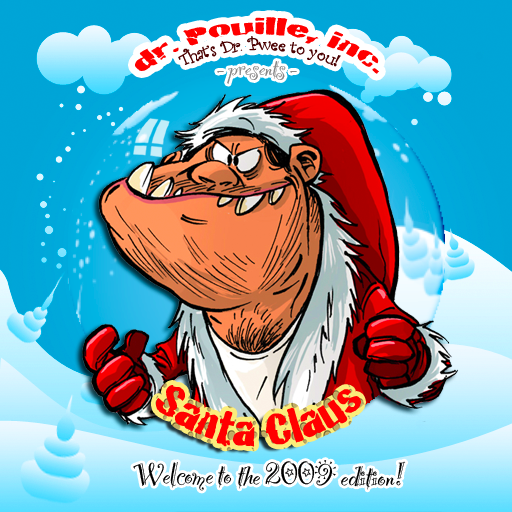 There's an app for that: Santa-Claus
Dr. Pouille — that's Dr. P. Will to you! — presents a fantastic 3D interactive snowball this Christmas and New Year 2010!
This season, Dr. Pouille wants you to get Santa Claus to give as many presents as possible per 60 second round!
Each round you can improve your score and there's no limit to the number of rounds — the current record is 169 points: can you beat it?
Let Santa Claus do the job alone or let your finger give him a hand so that he can knock out more presents & you get more points. +3 points if he knocks one out with his head and +1 point with his feet.
One more thing… if you shake your iPhone, you create a real snowstorm vortex to speed up Santa and give you more of a chance to open presents and earn points!